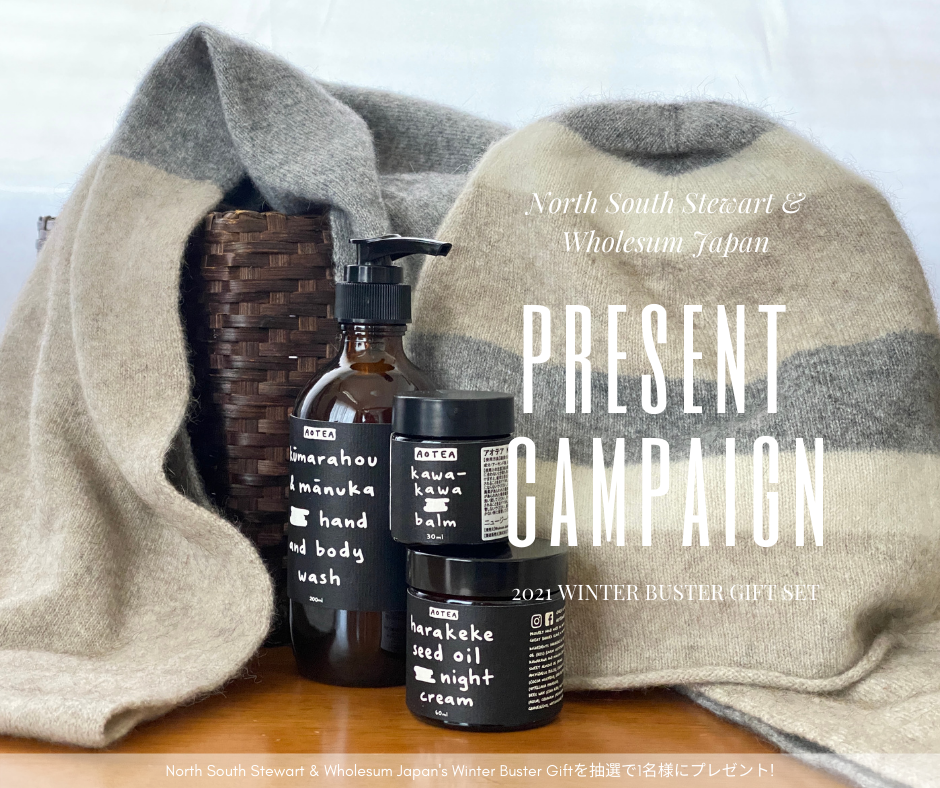 PRESENT CAMPAIGN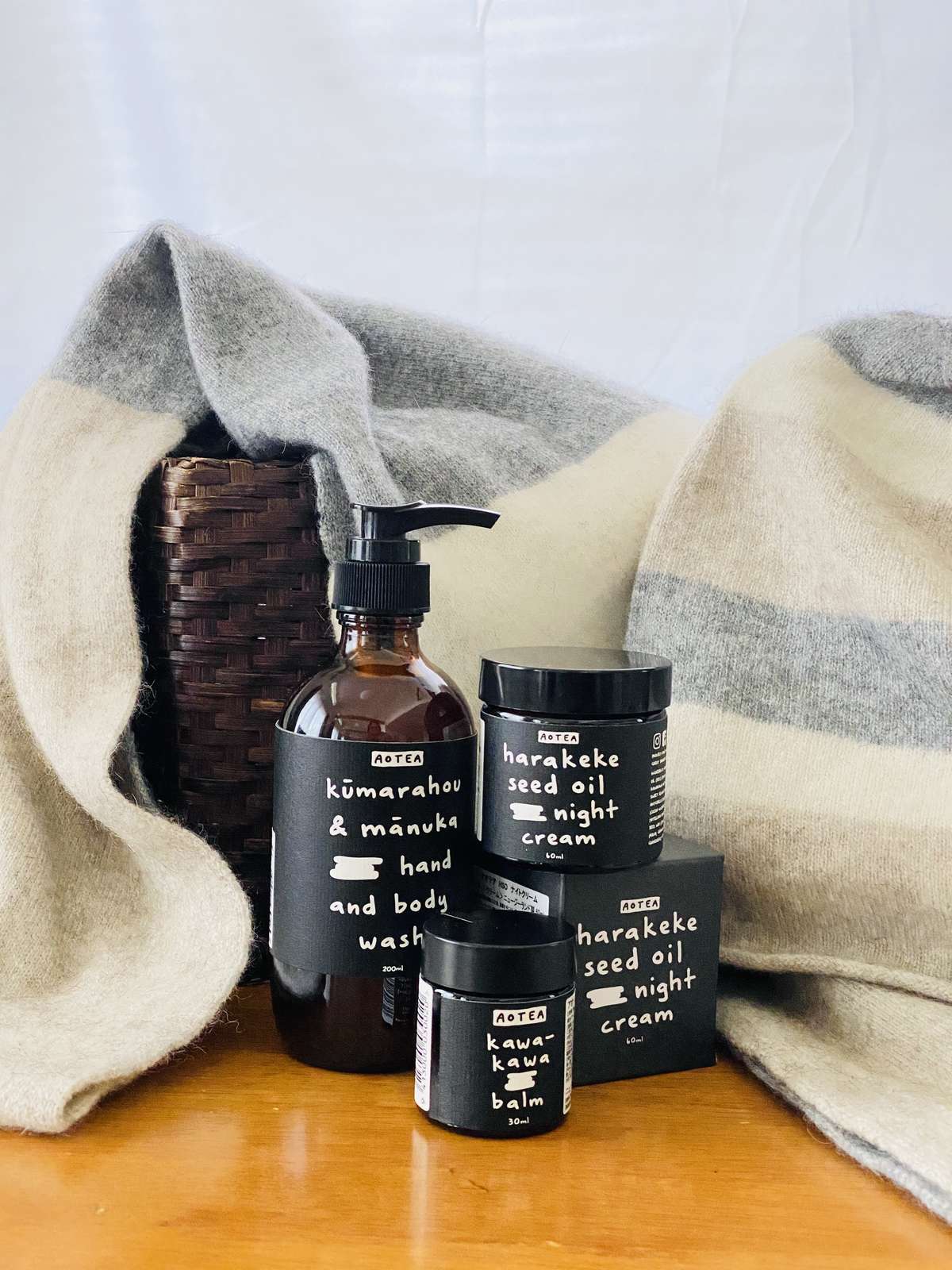 North South Stewart is proud to be partnering with Wholesum Japan for a Winter Buster Giveaway.
冬のあったかコラボキャンペーン
世界中で新型コロナウイルス感染症(COVID-19)への対応が続く現在。今しばらくは旅行へ出かけることのできない現実。でもいつの日かまた人々が楽しく旅行計画を準備する姿を思い描きながら、ニュージーランドより身も心もほっこりする「冬のあったかコラボキャンペーン」をNZ発ウール専門店ノースサウススチュワート
(North South Stewart)
さんと一緒にお届けいたします。
この春、"日本限定発売"される"軽量&コンパクトさ"が特徴の上質なメリノウールにポッサムとシルクをブレンドした素材のセット商品、ならびにWholesum Japanより冬の乾燥時期に大活躍のAotea人気商品と合わせ豪華5点セットを抽選で1名様にプレゼント!
Winter Buster Giveaway
With everything in a state of flux right now we think you could do with a warm embrace from New Zealand. Together with
Wholesum Japan
we bring you a giveaway to bust any winter blues you might be feeling.

We can't travel right now but you can be ready at a moment's notice to go anywhere (including just down to the shops) in our extremely lightweight and packable Travel Scarf and Beanie. This set will be available exclusively in Japan at North South Stewart in time for Spring — we're giving you a chance to win your own set before it arrives in store.


From Wholesum Japan we're also including in our giveaway a set of natural Hand and Body Wash, a Night Cream and a Balm. We love these products ourselves!
◆プレゼント内容◆
・NorthSouthStewart 混合ウールのマフラー&帽子のセット
・Aotea クマラホウ&マヌカ ハンド&ボディウォッシュ
・Aotea カワカワバーム
・Aotea ハラケケシードオイル ナイトクリーム
◆応募方法:
② キャンペーンの投稿を「いいね!」する
◆応募資格
・抽選の時点でFacebookやInstagramで@northsouthstewart.jpとWholesumJapanの両方をフォローしていること
・今回のプレゼント応募について、ぜひコメントもお待ちしております。(こちらは任意)
◆注意事項
当選者の発表は、本アカウントからのDM連絡をもって代えさせていただきます。
賞品のお届け先は、日本国内に限らせていただきます。(海外よりのエントリーはご遠慮願います。)
◆応募期間 : 2021年1月31日23:59まで
まだまだ寒い日が続く中、冷たく乾燥した空気や感染予防により、いつも以上に手を洗ったり消毒したりと、何かと肌への負担が多い毎日。今回ニュージーランドの大自然からお届けするケアアイテムで、少しでも皆さんの"心"と"身体"をほっこり温めることができれば嬉しいです。
皆さまのご応募をお待ちしております。
◆ How to apply:
① Follow @northsouthstewart.jp and @wholesumjapan.
② Like the campaign post.

◆ Eligibility for application
・ At the time of the prize draw, you must be following both @northsouthstewart.jp and Wholesum Japan on Facebook and Instagram.
・ We welcome your comments on our posts. (This is optional).

◆ Notes
This giveaway will be open for entries until 23:59 January 31st, 2021 at which time we will select one winner at random and contact that person via Direct Message/ Private Message. An announcement will be made publicly on the respective company's social media pages.

◆ Application period: Until 23:59 on January 31, 2021

This prize pack giveaway contains:
・NorthSouthStewart 混合ウールのマフラー&帽子のセット
(a two piece wool set of Travel Scarf and Beanie from North South Stewart)
・Aotea クマラホウ&マヌカ ハンド&ボディウォッシュ
(Aotea Kūmarahou & Mānuka Hand and Body Wash)
・Aotea カワカワバーム
(Aotea Kawakawa Balm)
・Aotea ハラケケシードオイル ナイトクリーム
(Aotea Harakeke Seed Night Cream)


In the grips of winter, during a pandemic no less, our skin is battered everyday by cold, dry air and we feel the effects of constant washing and sanitizing our hands. This set will see you through.


Take care of your skin naturally and stay warm naturally, with possum merino wool and skincare, from the beautiful, pristine country of New Zealand. This is an amazing opportunity to have a little piece of New Zealand in your life.

We look forward to your entry.
The Aotea Set from Wholesum Japan
ニュージーランドグレートバリア島発、マオリハーブやマヌカハニーを贅沢に使用したエシカルライフスタイルブランド「AOTEA」。


『クマラホウ&マヌカ ハンド&ボディウォッシュ』は、天然の植物由来洗浄成分が肌の水分を保ったままやさしく汚れをオフし、洗い上がりの肌もしっとり滑らか。

『カワカワバーム』は、全身に使える保湿バーム。日焼け後のケアや急な肌荒れなど、レスキューケアとして外出のお供にもおすすめ。子供から大人まで家族全員でご使用いただけます。

『ハラケケシードオイル ナイトクリーム』は、オメガ3,6,9を豊富に含むハラケケシードオイルが主成分。寝ている間にお肌の角質層に浸透し、すこやかな肌に導いてくれます。


Made by Aotea in New Zealand the range uses traditional ingredients from Māori skincare.


Kūmarahou & Mānuka Hand & Body wash is a natural alternative to soap, also called gumdigger's soap, for a gentle clean, great for sensitive skin.
The Kawakawa Balm is a magical balm that you can use on any troubled skin. We have found it to reduce inflammation, redness and assist healing.
And finally, Harakeke Seed Night Cream is what we call New Zealand Flaxseed in English. This rich, heavy night cream soaks into skin overnight to nourish and hydrate. It smells divine.

About Wholesum Japan

We support your wholesome life!


シンプルで安全安心、かつ美味しい品を厳選し、私たち自身も日々愛用している品をお届けします!またどなたでも安心してお使いいただけるニュージーランドの自然派スキンケアシリーズもご用意しています。大自然の恵みをどうぞお楽しみください。


Our mission is to import and distribute eco-friendly, natural and wholesome products that are great for your health and the environment.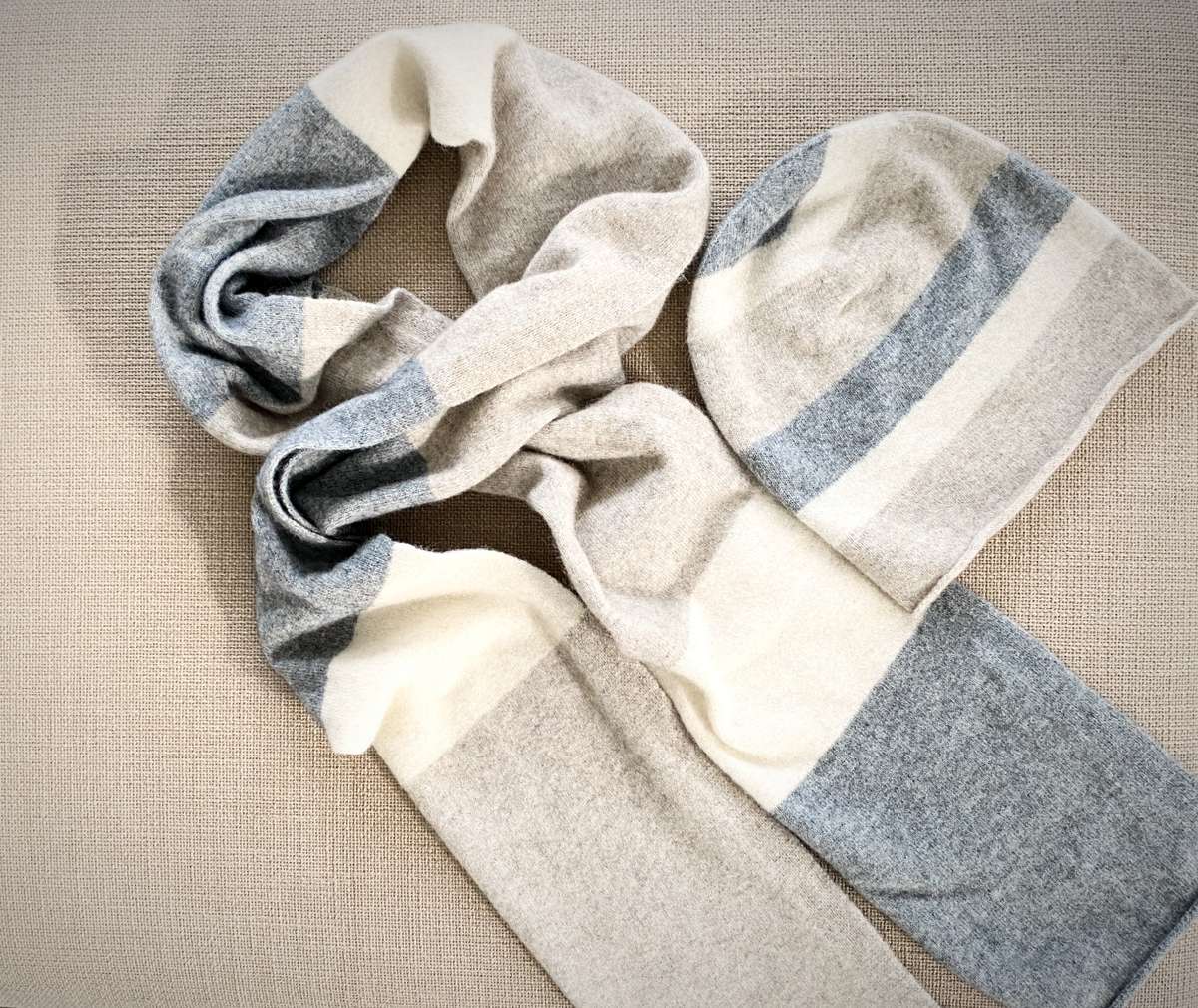 The North South Stewart Set
All natural fibres, a long scarf for travel or day trips with a matching hat. This beautiful scarf and hat set is new for 2021. Made from fine merino wool blended with possum fibre and silk, it is soft, lightweight and warm.
With travel in mind, hopefully for later this year, the Travel Scarf & Beanie set is packable and is extremely lightweight. The whole set weighs just 160 grams. For travel through winter and well into spring this set will be invaluable. It can be worn everyday but it comes into its own as a set that you keep with your backpack or weekender bag for the times where the weather or indoor temperature conditions might be unpredictable.

The mix of possum and merino wool, a signature of fine accessories from New Zealand, is featured in a classic wide stripe combining off-white, natural beige and light silver grey. The Travel Beanie finishes your outfit with a coordinated narrow stripe. Both items fold down to nothing. Featherweight softness.


旅行やちょっとした外出に便利なロングマフラーと帽子のセットで、すべて天然繊維で出来ています。この美しいスカーフと帽子のセットは2021年の新作です。上質なメリノウールにポッサム繊維とシルクをブレンドして作られており、柔らかく軽量で暖かいです。


今年の後半に旅行に行けることを期待しつつ、旅行用スカーフ&ビーニー帽のセットは収納しやすくて非常に軽量です。セットの総重量はわずか160グラム。冬から春本番にかけての旅行では、このセットを重宝するでしょう。毎日着用するのも良いですが、天候や室内の温度が予測できない場合に備えて、リュックサックやウィークエンダーバッグに保管しておくことができます。
Enter Now
キャンペーン期間中ウール製品をお買い上げの方にお馴染みのHealth Discoveryの
ホールフードバーを1本プレゼント。
Enter the giveaway today!