Fall in Japan
Your Guide to the Top Fall Spots & What to Wear While You're There
The summer is long, hot and humid in Japan but once Fall arrives it's gorgeous.
Crisp dry air, very little rain, blue skies and color -- fiery reds, oranges and yellows.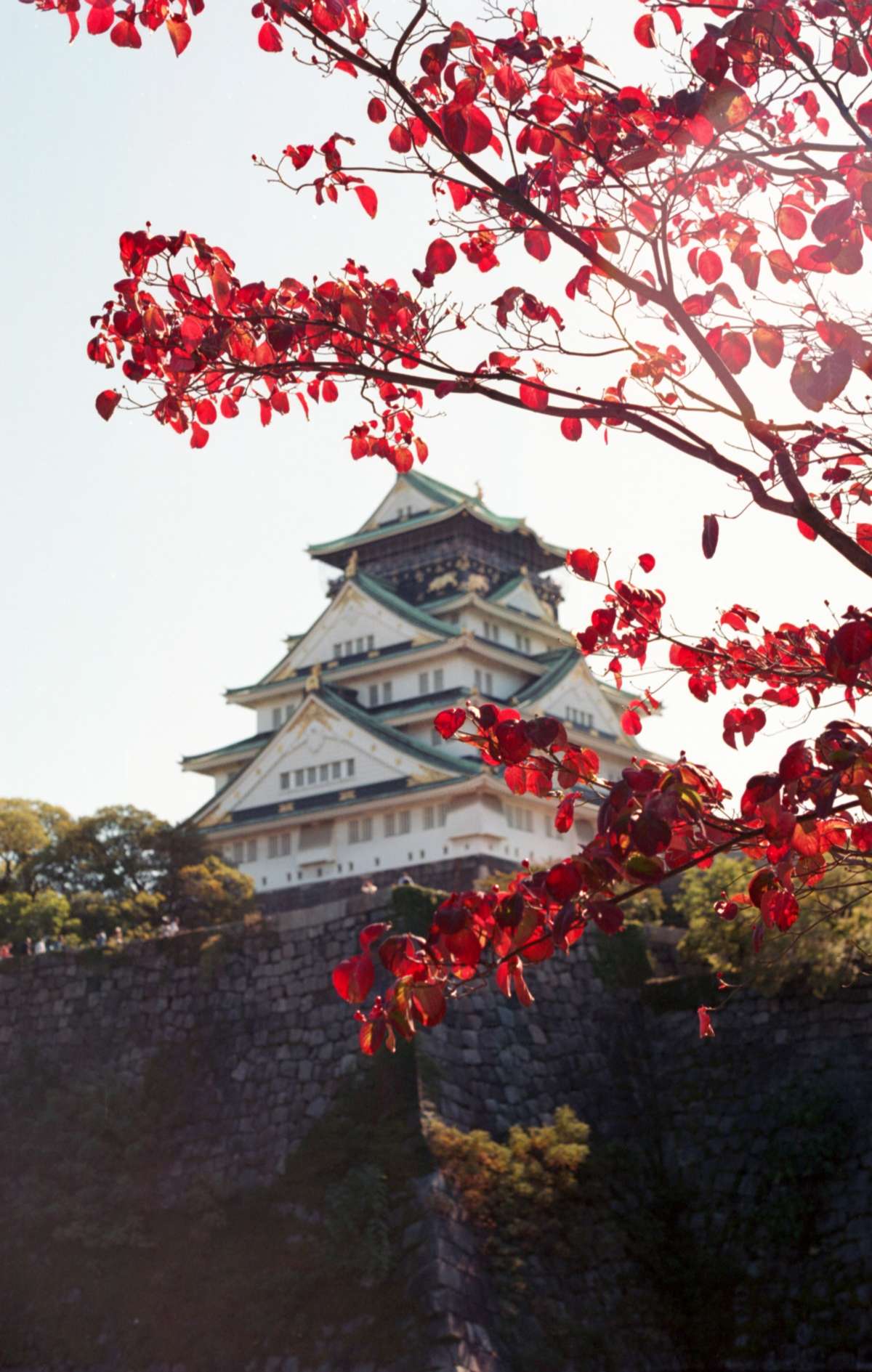 Relatively late arrival of Fall
Fall in Japan starts in the Northern areas of Hokkaido and Tohoku from as early as Late September but is more typically apparent mid-October to early November in these Northern areas. And can extend to early December across the rest of Japan.
You might like to plan your tour around the many castles of Japan, most of which are national treasures and in some cases registered with Unesco as World Heritage Sites.
As for an authentic visit to the historical past of Japan you cannot beat Himeji-jō (Himeji Castle) and Hikone-jō (Hikone Castle).


Image credits:
Benjamin Dillon.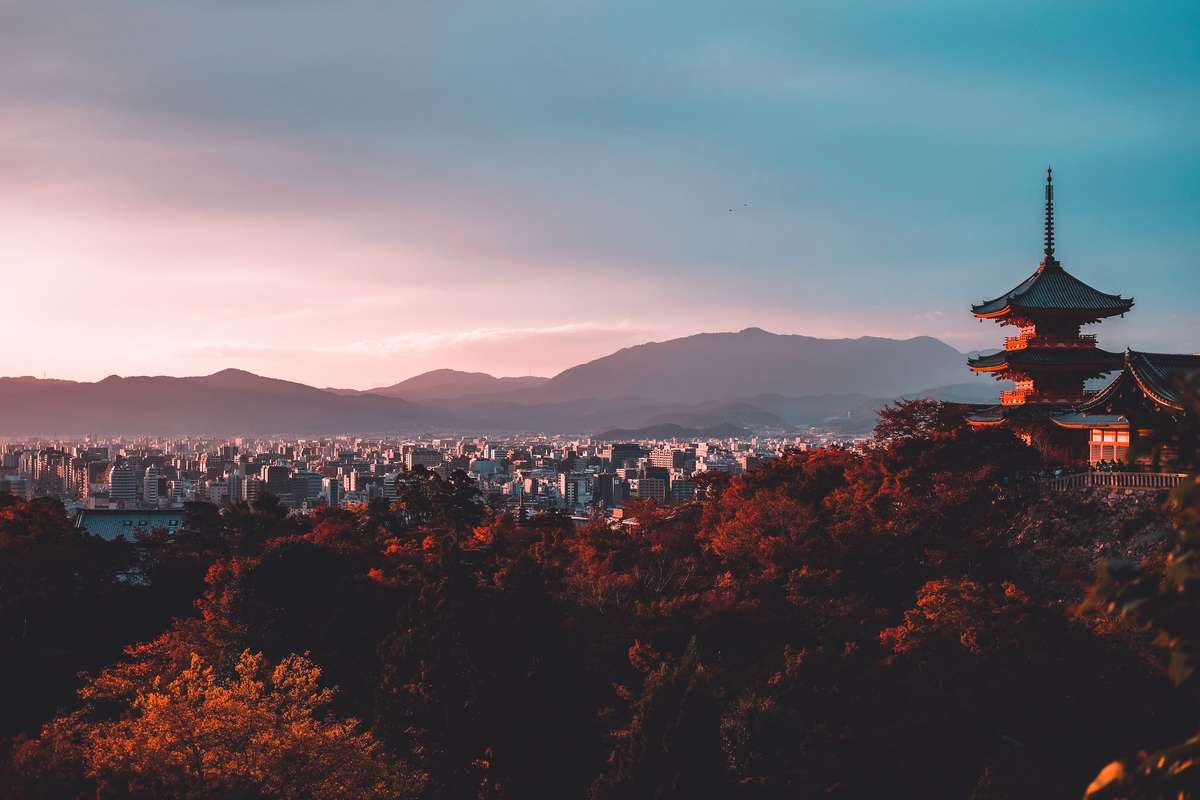 Most people want to hit the big attractions during their stay in Japan.
Kyoto has temples, shrines and historical buildings at every turn. If you've arrived too early for true Autumn leaves then a trip to the famous bamboo groves of Sagano in Arashiyama will offer a cool respite.
Must-sees for most people are Kiyomizu-dera in Kyoto, Kinkaku-ji (The Gold Pavilion) and Rōan-ji with its raked pebble meditation garden.
Image by
Su San Lee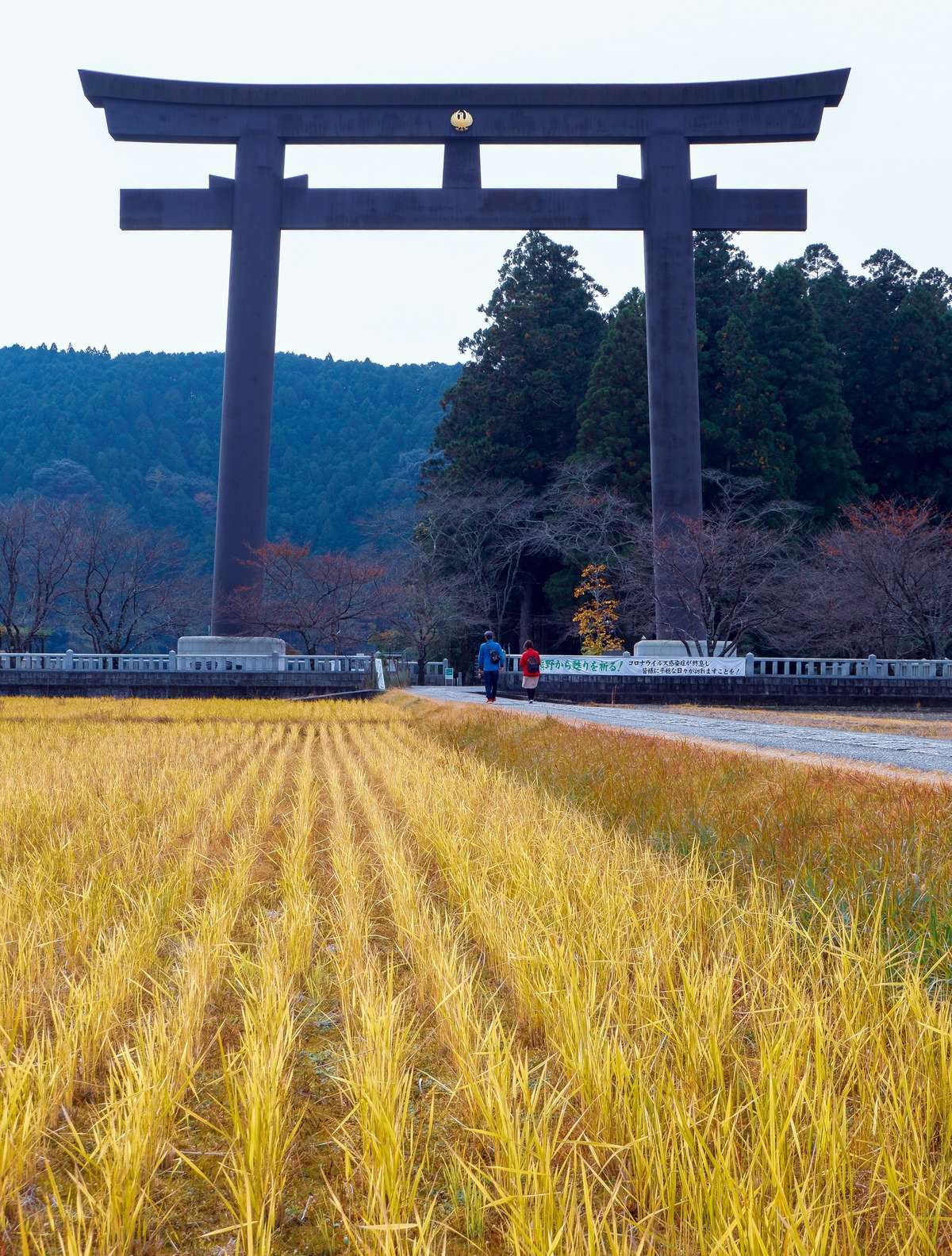 Autumn Roadtrip
For the more daring traveller a roadtrip within Japan is a carefree way to see the
real country.
Japan has so much to offer beyond temples, shrines and castles, although there are thousands of small local shrines tucked into pockets everywhere.
I highly recommend a trip around one of the lesser explored prefectures of Japan: Wakayama Prefecture.
First: visit the JNTO site for information about renting a car.
We drive on the left side of the road in Japan with the steering wheel on the right. Most cars are fuel-efficient hybrid cars, with automatic transmission. Roads are narrow and winding, there are no street signs on 99% of roads. You need to have a true sense of adventure to drive here but it's a rewarding challenge.
Wakayama is largely mountainous with a national highway that kind of sticks to the coast. Stay on the highway as far as it will take you before exiting onto the local roads. You can use Google Maps if your phone works in Japan or perhaps you will be able to rent a GPS system that operates in your language.
Before you leave the city make a note of where you might stay, where you will eat and where you will buy petrol for your car. Wakayama is quite rural so you won't find the conveniences of a big city. Planning is essential. You also need to know that parking on the side of the road is prohibited so you will need to know where you are legally able to park the car. Let your accommodation know in advance that you are traveling by car.
The official Visit Wakayama website has a recommended roadtrip plan that could easily take you a week or more to complete. It looks amazing. I'd recommend adding a couple of extra days to spend a more leisurely amount of time at each spot.
Check it out here:
Drive Wakayama